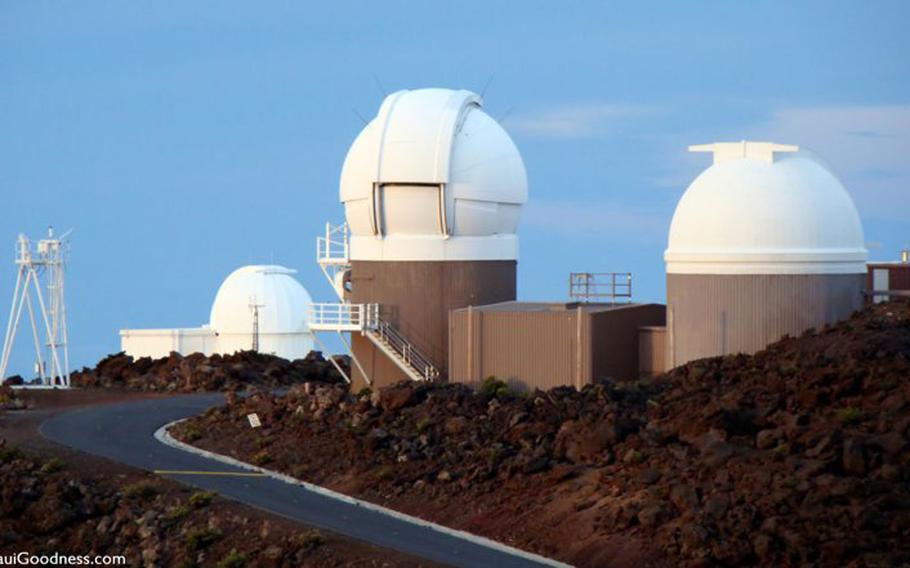 FORT SHAFTER, Hawaii — About 700 gallons of diesel fuel spilled Sunday at a mountaintop observatory on Maui operated by the U.S. Space Forces Indo-Pacific, the Air Force said Tuesday.
The burial occurred at the Maui Space Surveillance Complex, which tracks satellites and space debris with multiple telescopes atop Haleakala, a dormant volcano.
"Due to a mechanical problem, a diesel fuel pump for an onsite backup generator could not be shut down," the Air Force said in a news release Sunday night.
Around 8 a.m. Monday, maintenance personnel discovered the fault and shut down the transfer pump, the Air Force said.
About 700 gallons of fuel were released, but the service did not specify where the fuel settled on the 10,000-foot peak.
The Air Force announced on Wednesday that there was no further information.
Fuel spill experts from the Air Force Installation and Mission Support Center were en route to Maui Wednesday morning to survey the site and begin cleanup efforts.
The Hawaii Department of Health and the U.S. Environmental Protection Agency have been notified of the spill, the Air Force said.
"We recognize the importance of being good stewards of the environment and will work with the necessary state and federal officials as we begin the cleanup effort," said Brig. Gen. Anthony Mastalir, commander, US Space Forces Indo-Pacific , said in the press release.
The oil spill comes at a difficult time for the Hawaiian military.
A fuel leak on Oahu from the Navy's WWII-era underground fuel storage facility Red Hill in late 2021 contaminated drinking water for thousands of residents living in military communities on and near Joint Base Pearl Harbor-Hickam.
In the fall, as Navy officials prepared to drain Red Hill's tanks for the site's permanent closure, a toxic firefighting foam was accidentally released at the facility.
Critics such as the Sierra Club Hawaii argued that the military was over-represented in the state and the risks outweighed the benefits.
"We, along with many Kanaka Maoli groups, have had concerns for many years about the impact of Science City's military and civilian operations atop Haleakala," Lucienne de Naie, chair of the Sierra Club Maui Group Executive Committee, said in a statement per Email using the Hawaiian language term for Indigenous Hawaiians.
"There have been reports of various impacts that have not been fully addressed and we remain concerned about the appropriateness of industrial scale operations in a very sensitive ecosystem considered a sacred place by Kanaka Maoli."