Nicky Morris

NCIS: Hawaii boss has given a huge update on Yasmine Al-Bustami's future playing Lucy Tara in the drama…

NCIS: Hawaii's Executive Producer Christopher Silber has given a huge update Yasmine Al-Bustami's future on the show.
The actress plays fan-favorite Lucy Tara, who left the island earlier in season two after taking a new job as Special Agent Afloat.
WATCH: "Kacy" is moving in together in NCIS: Hawai'i
chat with TV lineDiscussing Yasmine's role on the series, Christopher confirmed that she will indeed return as Lucy and fans can expect "a lot of action" from her in future episodes.
When asked by a fan if Lucy will be in fight scenes when she returns, Christopher replied: "Yes. WHEN Lucy is back there will be plenty of action for her. We can hardly wait."
Lucy announced her departure from Hawaii in the seventh episode, telling her friend Kate Whistler (Tori Anderson) that she had accepted a new job – one she had applied for when the two broke up the year before.
MORE: Fans express disappointment with NCIS Hawaii as Yasmine Al-Bustami's vacation is extended
MORE: NCIS confirms the popular character's return – and fans are excited
For the new role, Lucy would be assigned to a ship that would take her away from Hawaii for four months.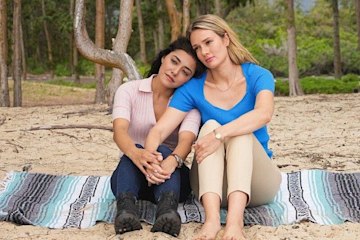 Yasmine will definitely be returning to the show
While fans were slightly worried about whether or not Yasmine would return to the show, Vanessa Lacheywho plays Jane Tennant, assured viewers that the actress would return at some point in the future.
she said TVLine Mid-December: "She's still here and she's still around, but we're trying to honor something [acting commitments Yasmine] back on the mainland and maximizing the time when she's here. She's here right now and we've just had two massive days of water that got us all soaking wet."
The confirmation of Yasmine's return comes just a week after the show gave fans an update on how Lucy is doing.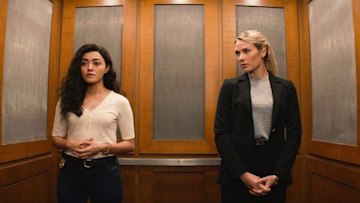 Lucy Tara left Hawaii in episode seven
Kate said to her colleague Jesse (Noah Mills): "She's good. Lucy is now even comfortable enough to stand on the flight deck.
"She sent me many pictures but it turns out that the middle of the ocean looks like the middle of the ocean, no matter what amazing country you're anchored in."
Like this story? Sign up for our What to Watch newsletter to get more stories like this delivered straight to your inbox.