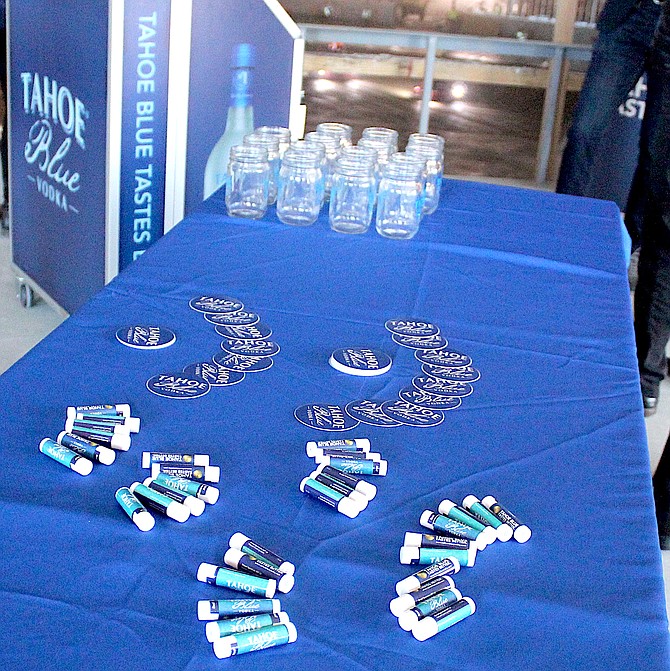 Name Day at the Tahoe Blue Center in Stateline. The event center with 5,500 seats is scheduled to open in July 2023.
More than a quarter of Douglas County's population is over the age of 65 and is expected to increase from 26.4 to 38.7 percent in the near future.
That aging population has resulted in a nearly 20 percent drop in the number of students attending Douglas County schools over the past 12 years, Douglas County manager Patrick Cates said last week at the annual State of the Counties, sponsored by the Northern Nevada Development Authority.
According to Cates' presentation, Douglas' population has grown 5.3 percent over the past 12 years, just over a third of the nation's growth.
In fiscal 2021-22, Cates said, property taxes remained the county's largest source of revenue at 38 percent, with 21 percent of the funding coming from interstate joint revenue, 20 percent from room taxes, and the remainder from capital or operating grants or sales taxes.
At the start of this fiscal year, Douglas was not receiving a guaranteed share of state sales tax based on population, which so far is on track to generate an additional $1 million in new revenue.
"One of my goals is to increase the amount of federal funding that we're bringing into the county," he said, referring to projects like the Carson Valley Medical Center, a 54,000-square-foot expansion currently underway to add one to help elderly populations who could rely on such dollars to expand medical services and capital improvement opportunities.
Cates also referenced Barton Health's regional expansion at Stateline, which converted the former Lakeside Inn and Casino into a new hospital. He also said the expansion of America's AVK Co., for which the Nevada Governor's Office of Economic Development approved about $1 million in tax breaks in December, would create about 60 jobs at this 130,000-square-foot foundry . The project would be operational in late spring 2024.
Cates said the Tahoe Blue Center, a planned 5,500-seat arena, is scheduled to open in July and will provide meeting and convention space for visitors, as well as employment opportunities.
Cates said he is excited about the Muller Parkway project, a collector road between South Gardnerville and North Minden to relieve congestion on Highway 395, with groundbreaking scheduled for later this year, and the Art in Public Places project.