A courtroom outburst from a man accused of making telephone threats to "shoot" a southern Nevada synagogue prompted a judge to increase his bail Wednesday, despite the man's father reporting that his son was a military veteran with "a mental health problem" caused by head injuries.
Michael Sanchez, 37, blurted out a complaint about "misinformation on both sides about my issues" before Las Vegas Justice of the Peace Amy Chelini told him she was increasing his bail from $20,000 to $100,000.
"These are alleged threats," Sanchez said of reports of his actions, prompting prosecutor Max Anderson to note for the judge that Sanchez appeared to be admitting his guilt.
Sanchez faces charges of threatening an act of terrorism. He was not asked to file a lawsuit because preliminary evidence is due on February 15.
OREGON SUSPECT ACCUSED OF TORTUREING A WOMAN WAS FREE THE DAY HE ARRIVED AT NEVADA PRISON
Chelini also ruled that if Sanchez can post bail for jail release, he must undergo high-level electronic surveillance.
The judge told Sanchez her decisions were based "on this behavior here today and how you are now acting in front of this court, your attorneys, in the courtroom and the violent nature of your tone of voice."
Sanchez was arrested Sunday after allegedly calling the Chabad of Southern Nevada synagogue, accusing parishioners of being child molesters who deserved to die and referring to an April 2019 shooting in Chabad in Poway, California , which killed a 60-year-old woman and injured three others, including a rabbi and an 8-year-old girl.
Police said that after his arrest, Sanchez confirmed the call and said he would "shoot up" the synagogue and said he believed Jews and the police were "after him." Police also noted that Sanchez was showing signs of paranoia.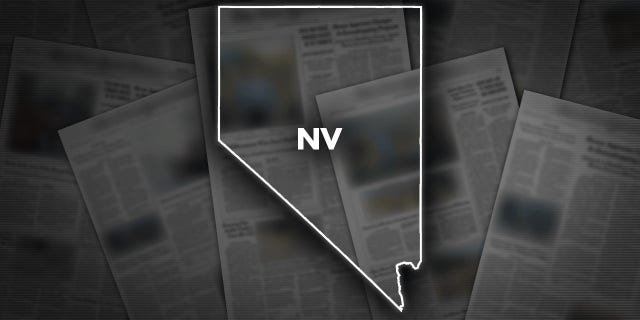 In court, Anderson said allegations that Sanchez also threatened another synagogue in the Las Vegas area were under investigation. The public prosecutor's office did not give any details.
Sanchez's verbal protest came after his father, also known as Michael Sanchez, told the judge his son was "maybe a little crazy, but he's not dangerous."
"He didn't do anything to anyone," the elder Sanchez said. "He just talks."
In court, father Michael Sanchez of Hemet, Calif., said his son had fought in heavy combat in Iraq during two combat tours as a US Army artillery officer before being honorably discharged with the rank of sergeant.
"He's a veteran and has a mental health issue," the father said, attributing his son's mood swings to a head injury he sustained after returning to the United States and a diagnosed brain aneurysm. "They've held him in the Veterans Administration psychiatric facility a number of times," he said.
CLICK HERE TO GET THE FOX NEWS APP
Separately, Clark County District Attorney Steve Wolfson said he believed Sanchez would pose an ongoing threat to the community if he was released from prison.
"I realize there could be evidence of mental illness," Wolfson told The Associated Press. "But I can't risk that person acting out whether they're mentally ill or not."