For Russell Redding, another term as AG Secretary is almost a given at this point.
But for Kevin Atticks, who has just taken office as Maryland's newest ag secretary, it is the first time he has held a position of public office.
So what are these two officials' plans for agriculture in their states, and what do they see as the industry's biggest challenges? Here's what they said during recent interviews – Redding on the Pennsylvania Farm Show and Atticks during a recent phone interview:
Russell Redding
Redding has become a mainstay in the agriculture department. He served eight years as AG secretary under former Governor Tom Wolf and two years as AG secretary – longer as assistant AG secretary – under former Governor Ed Rendell.
It's a run he describes as unprecedented. In fact, he didn't even know if he wanted to come back for another term, given that his wife Nina had just resigned from her job and he had been in office for almost a decade straight.
"I was pretty sure it was time to go," he said. But meetings with incoming governor Josh Shapiro changed his mind. Redding said Shapiro's view of agriculture as a cornerstone of the state's economic development is something he can contribute to.
"At the end of the day, I felt like after talking to him, I just felt like I could add something to that," he said.
The fact that the department was placed in the economic development center of Shapiro's cabinet is a sign to Redding that Shapiro is committed to new investment and workforce development in agriculture and addressing regulatory concerns from farmers.
"So to have someone in the board office looking at AG in that spirit, I felt like I wanted to come back," Redding said.
Redding has set three major goals for the start of his new term, starting with passing a new state budget that will focus on agriculture and economic development. He also hopes the new budget will reflect the department's organizational needs and ensure the state's animal diagnostic laboratory system is fully funded. "We're still trying to recover from HPAI and making sure the lab system is funded is critical," he said.
Addressing issues surrounding farm workforce development and ensuring the state meets its cleaning goals in the Chesapeake Bay are also top priorities, Redding said.
Kevin Attacks
During a recent phone call, Kevin Atticks said he still has a lot to learn about agriculture if he takes on the position of Secretary of Agriculture in Maryland.
He has spent the last eight years leading Annapolis, Md.-based Grow & Fortify, a firm he founded to help value-added AG companies and organizations navigate government regulations and corporations to support growth through consulting activities.
Prior to that, Atticks worked in the state wine industry as a writer and later as an industry director overseeing government affairs and other matters relevant to the wine industry.
He has no Ag background. He grew up in Prince George's County, a suburb of Washington, DC and has lived in Baltimore and Colorado.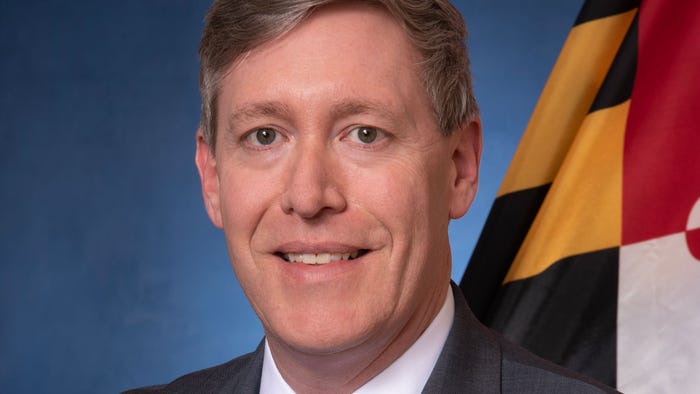 NEW SECRETARY: Kevin Atticks, newly appointed Maryland Secretary of Agriculture, said he sees agriculture as a pillar of economic development. When farmers are profitable, agriculture will thrive. (Photo courtesy of the Maryland Department of Agriculture)
Atticks said he sees agriculture as a pillar of economic development – if farmers are profitable, agriculture will thrive.
"It's the help of the people, the farmers, that really pushed me in this direction," he said.
He said he and newly sworn governor Wes Moore had many conversations during the campaign about Moore's goals of ending child poverty, keeping the state competitive and growing its economy, and tackling climate issues. Atticks said agriculture can play a big role in solving these problems. He called the farmers the original conservationists and environmentalists.
"We have real problems that need to be solved and real assets that need to be protected," he said. "Preserving farms for the Chesapeake Bay is far better than any kind of development."
"I really feel like the governor was interested in seeing someone who sees things a little bit differently," he said. "My goal … for the next three to four months is to meet with everyone and be out of the office to attend those meetings. My goal is not only to learn what was challenging, but also what the successes are, what the innovations are. The needs we will work on but what are the achievements to brag about."
Atticks admits that some people close to him were shocked when he was appointed to head the Ag department. Even an assistant secretary asked him if he had enough "dirt under his nails" to lead the department and with the farm community.
But his 20 years of experience in the wine industry and later in value-added agribusinesses have given him confidence in his ability to work with growers and deliver solutions that help the industry grow.
"I'm a big fan of knowing your strengths and if you need help, take the opportunity to ask for help," Atticks said. "I can't claim to know all facets of the industry and honestly not even a farmer can say that. It is time for everyone to raise their heads, look around and start canning."